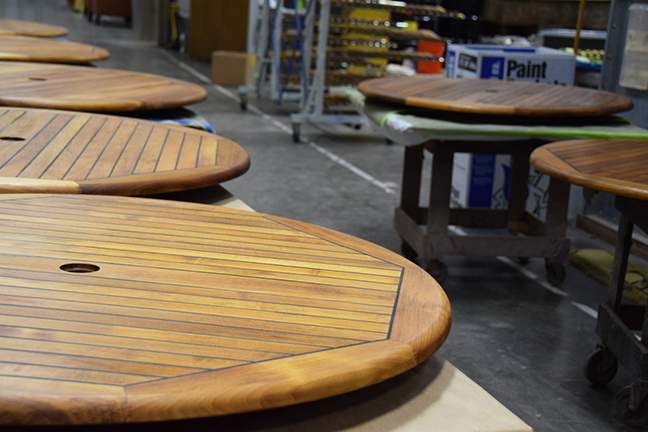 Despite the importance of commercial furniture it's really tough to keep it in great condition.  QA Group will restore or refinish it to the original appearance or we can dye and re-color wood to create a whole new office vibe.
We are well versed in furniture construction and wood repair so filling holes, sanding rough spots, fixing broken pieces is no problem. When determining the most appropriate finish we will talk with you about what's possible and what is not and provide you with creative solutions to get you a look you'll love in a quality, lasting finish.
QA Group can match natural or stained wood hues and tones for new projects, as well as return them to their original appearance. We offer a wide range of specialty finishes, from traditional to water based and water borne products.